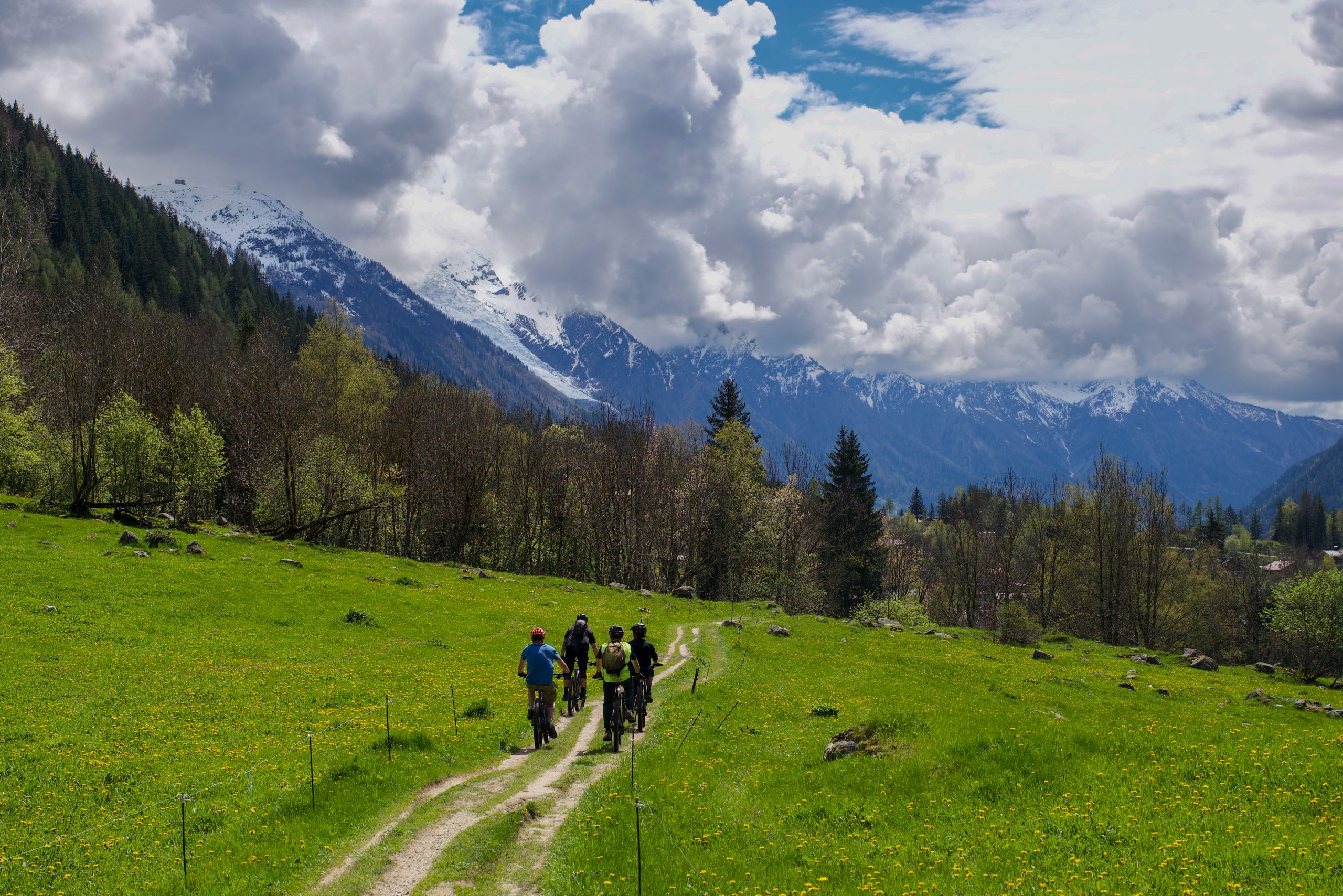 A LITTLE ABOUT BIKE CHAMONIX
Astonishing glaciers, Intricate forests, Flowing rivers, Stunning peaks and so much more
Here at Bike Chamonix we truly love the valley of Chamonix! The incredible landscape just never gets old.
For newbies and mountain veterans alike there's no place in the world like Chamonix, Mont Blanc. Often referred to as the adventure sports capital of Europe it has always attracted the most extreme of athletes to take on the sheer dominating, humbling and breathtaking mountains surrounding the town of Chamonix.
However there is a lot more to offer than simply scaling the scariest rock walls or skiing the steepest lines out there, Chamonix and it's unparalleled natural beauty can be explored by anyone in a multitude of different ways, we know the intimidation these mountains can provide for many visitors as we have all experienced this ourselves! It can be tricky to figure out how to get the most  out of your time here.
We are dedicated to share our love and passion for this valley with as many people as possible so everybody can explore the best Chamonix has to offer. Hand picked tours suitable for every need we ensure you will get the very best from your time here.
Oh and if you didn't know already e-bikes are the latest and greatest way to explore the local spectacle without the huff and puff of a normal unassisted bike. The most fun you've had in a long time, we bet you!