This beautiful scenic bike ride is suitable for those who are already confident on a bike.
Begin by riding through the centre of Chamonix town taking in the magnificant old architecture.
Keep your eyes on the sky as you pass through the Paragliding landing field, even better if you get to see a landing!
Next up a lovely gentle pedal through brilliantly green fields and you'll soon reach the area which normally holds the cross country skiing trails, with many different paths and bridges to discover you will  for sure want to explore this incredibly scenic area.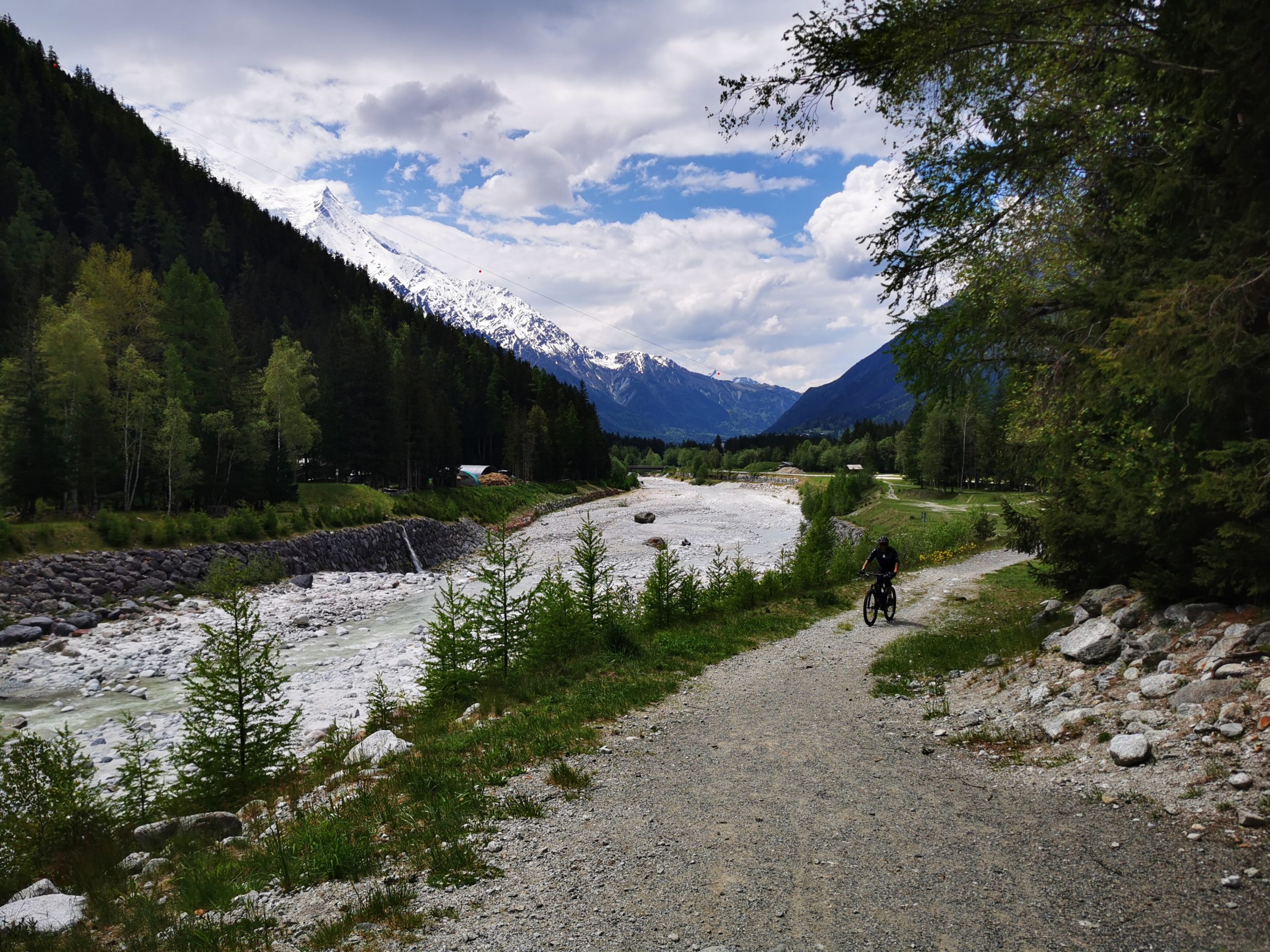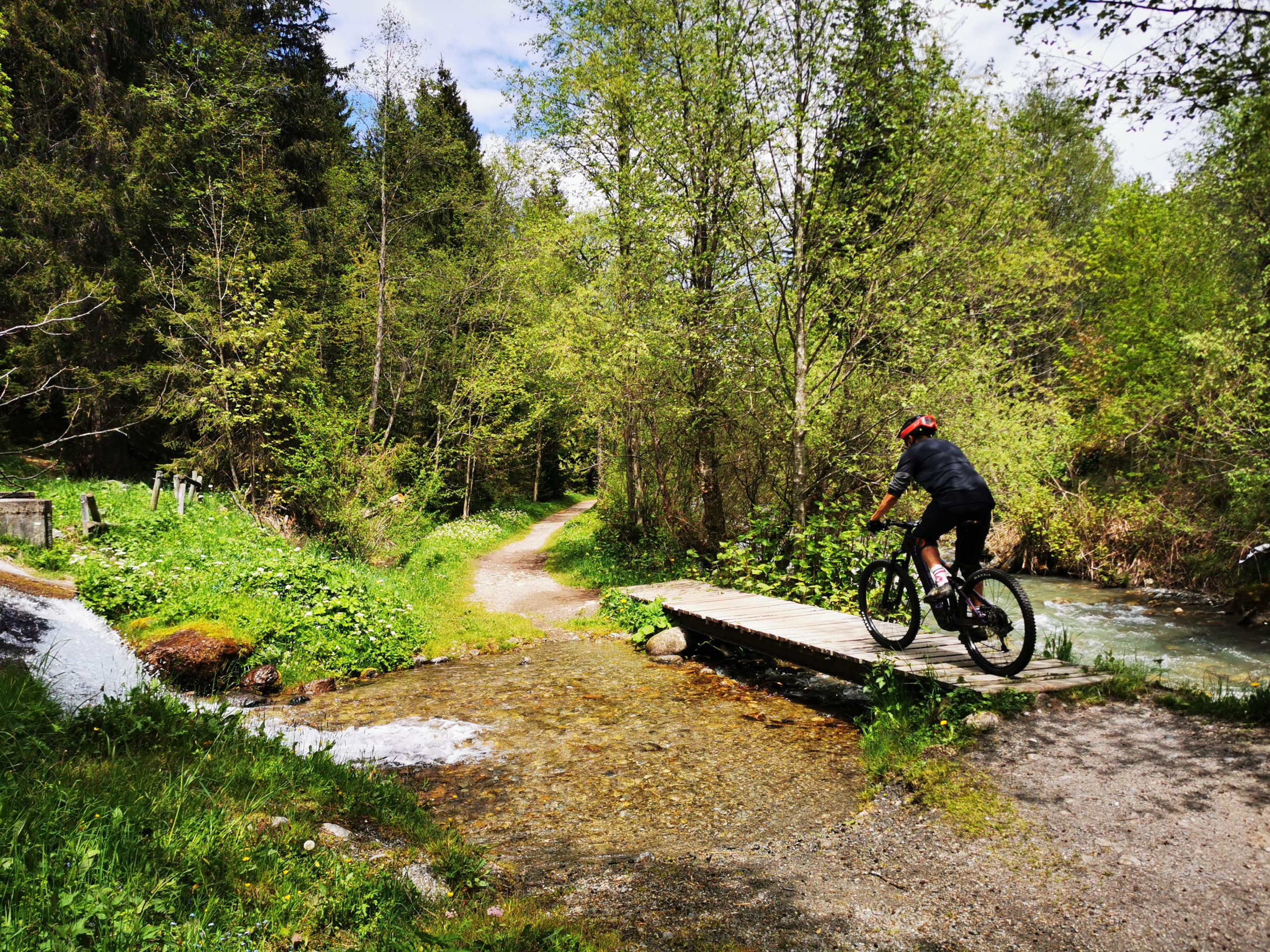 Keep an ear out for any passing helicopters as this is the home of the emergency services air rescue.
Put the electric motor to the test as you climb up heading to the quaint town of Lavancher.
Roll down through the quiet streets of Lavancher until crossing over the fast flowing river which you will ride alongside until the beautifuly and historic town of Argentiere.
Further exploration awaits through the forests up this end of the valley.
Stunning views and excellent riding this is one not to be missed!
RENT A BIKE