The perfect introduction to e-biking in Chamonix, you will be learning the basic skills required to enjoy an e-bike confidently.
Start by getting to grips with the bike as you make your way through the town centre until finding the start of the gentle trail running up the valley.
Regardless of previous experience or skill, you can rest assured you will have an unforgettable time without any scary or technical sections.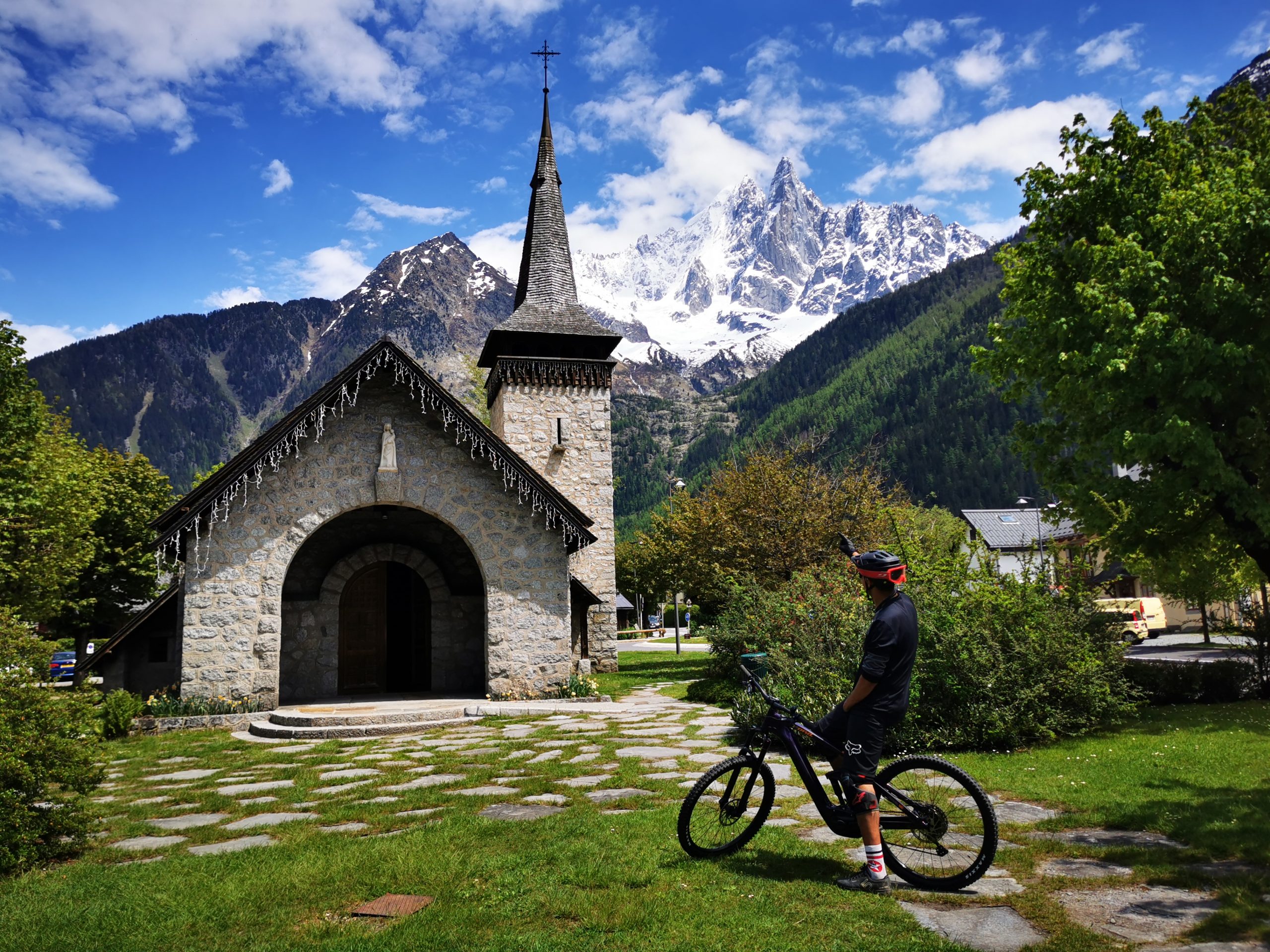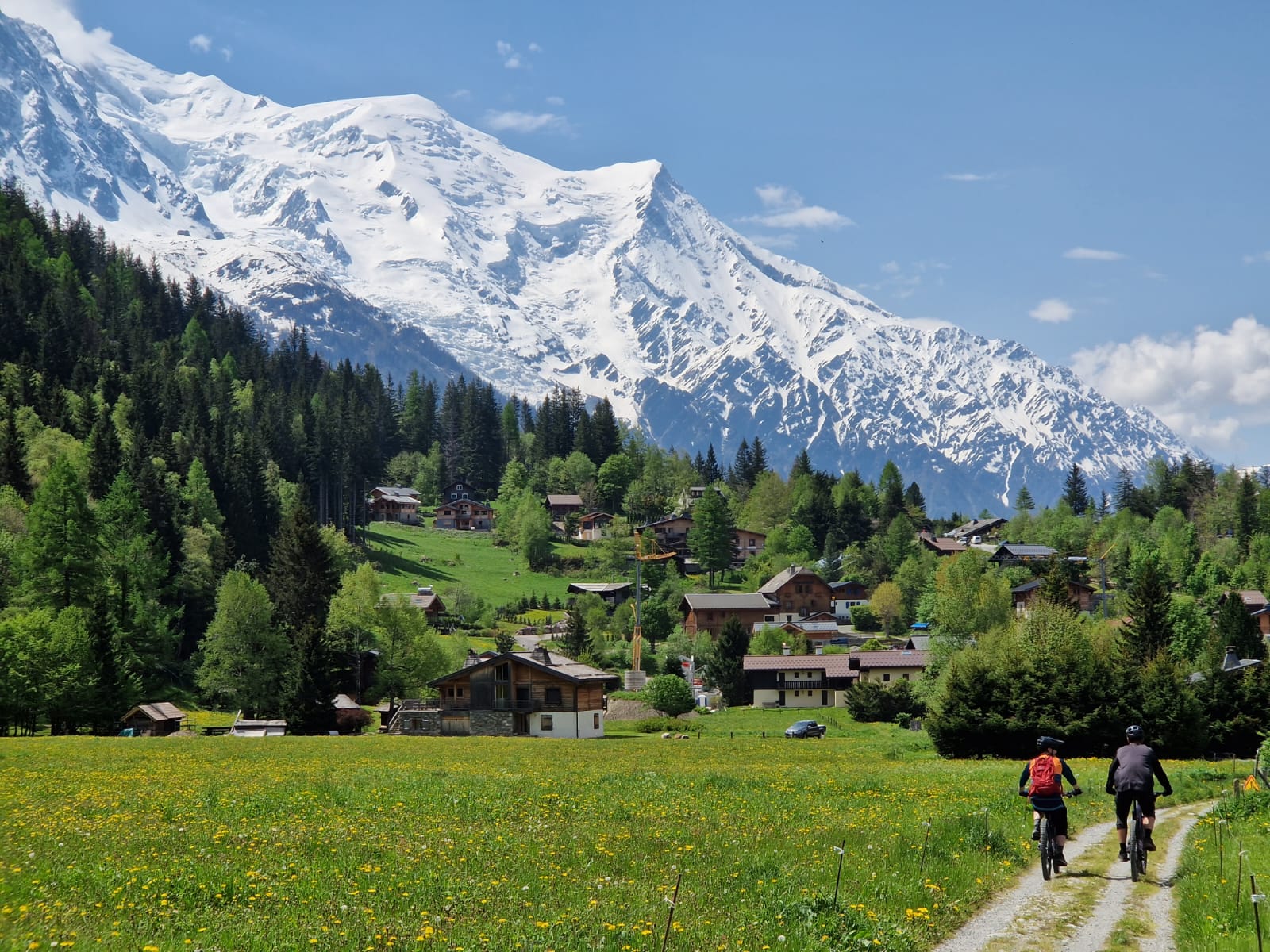 The tour will take you in and around the stunning area of Les Bois.
Crossing rivers and passing through some the best vistas Chamonix has to offer.
Cruising alongside the river back down towards Chamonix you'll discover another serene area called Paradis des Praz, stop and grab a drink or ice cream as you enjoy this beautiful slice of nature.
By now your confidence on the e-bike will be at an all time high so enjoy the loop back round to the Les Bois trails and roll on back to Chamonix taking in the spectacle that is the stunning glaciers of Mont Blanc.
RENT A BIKE